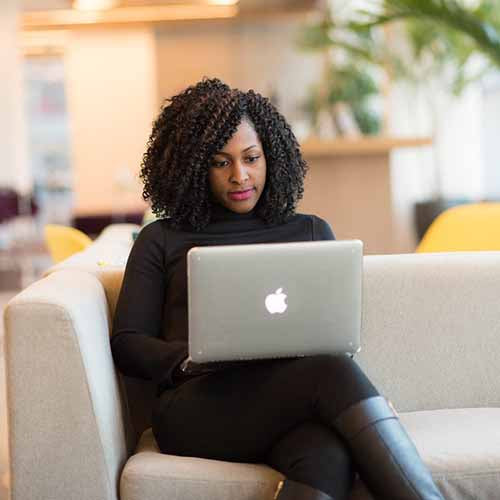 How can you become hair distributors? 
Obviously, you can create your own business, create your own brand, create your own marketing.  Finally, fulfil that dream of yours that burning desire.
I'm going to go into detail about what you'll get when you sign up as a distributor for hair complexity. and also I'm going to go over how you can sign up to be a distributor. All the information you'll need all the resources you'll need.  and I also have information to contact me so if you want more information you can most certainly get that so without further ado.
1.Create your own hair business
I am a wholesaler. I'm also a consultant and I'm moving into helping other people build businesses. I started selling hair about five years ago. But I actually would get a lot of clients that would come to me. They would like to purchase the best quality hair. So eventually I got the idea that you know if my class was going to be buying hair regardless. Why not make it convenient for them and have the hair in stock. So I began my journey on looking for best virgin hair to supply to my clients when they came to get their hair done. So that's pretty much how my journey got started.  It was very difficult to mind you that I ran into a lot of things. There wasn't a lot of information on the internet. there wasn't a lot of people that would help you figure out how to start someone here. where to get the hair from where to buy it.
Do you know
What price should I pay?
What to look for?
What not to look for?
What to expect?
So there was a lot of things that were unknown that you know through the process of selling hair. I basically had to figure it out on my own. so three years later I found you know a lot of great quality virgin hair extensions. I learned a lot from the mistakes that I made. so I would love to help start you guys in the right direction and get you guys set up with. you know great resources, great hair great quality and someone who can help you with the steps on getting started. Because for me and from talking to my distributors.
2. Hair business started is the hardest part
 I do have right now getting started is definitely the hardest part because we always have these ideas on what we want to do. there are many things that we want to achieve. We have this film. we have these ideas but we don't know where to start, how to put our ideas into actionable, steps, plan and something that we can actually implement and begin to see the results of. so that's why I'm here. so I am expanding my business to business. The hair business instead of business to consumer. So that I can help other distributors build businesses. so that is my main purpose that is my vision. So that is why I'm here like I said when I got started talking to my distributors. I found that getting started getting organized and finding a way to get your ideas into actionable steps. as long as finding the best quality virgin hair.
3.Two  biggest challenges in start selling hair
We're two of the biggest challenges. Because there are such big challenges in there right in the beginning. it will stop you from moving forward altogether. so I want to help you guys to move forward to begin to take those little steps. get over that start give you access to that best quality virgin hair extensions .when you sign up as a distributor's hair.
4.Hair brand name, logo and sales
SurpriseHair will become your virgin hair wholesaler meaning I will be the supplier to your company. It means you don't have to sell under hair complexities name you will create your own brand of hair extensions. you will create your own business and I will be your virgin hair supply company with. that I allow you guys to grow into your own identities. you will create your names you will create your logo. you'll create your theme create your colors create your own. Price is everything will be yours. you are a salon owner or stylist or someone who's already in the hair business. you can go with the name that you already have. you can create your line that way many different ways that you can go about it. but you will create your own brand and hair complexity will become your virgin hair supplier will support you and help you get the ball moving. as well as keep the ball rolling uphill until your business can grow on its own. so you will have your own name.
 I will teach you how to do the business. I will teach sales.  I'll give you tips and train your marketing is to use social media to help enhance your business to make sales to connect with people in your areas. so I will teach you all those things when you become a distributor. But like I said SurpriseHair will be your virgin hair supply company and you will create your own brand identity. Surprise air wholesale distribution offers a wide range of hair. so you'll have hair for every client that you can think of. there are some distributors who sell exclusive lines.
There are some distributors who saw everything:
1. It depends on who?
2. Your market is who?
 3. You want to sell to who?
4. Who you want to serve?
5. Hair products support for your hair business
 But I want to go over the products and services that surprise hair has for its tertiary offer virgin hair bundles, lace closures, frontals safe extensions clip, 360 lace frontals, and services wig caps bags.  all the works we supply Malaysian hair Brazilian hair, Peruvian hair and then we have blonde hair which is the Russian blonde hair that actually looks like this is a sample. but so we have Malaysian hair, Brazilian hair, Peruvian hair and the Russian blonde. we also have the raw collection the Indian hair that we have some of my distributors supply this exclusively. then others supply them all. but you have a wide range of products to offer to
your clients. again we have tape extensions which are really good for Caucasian hair or temporary files and also clip-in extensions which is another temporary style and we offer is that you can give to your clients we do have the 4x4 closures and also the 13x4 frontals also called ear to ear frontal.
so it's basically the hairline. Now we have 360 frontal. so that the middle is out. also, the hair can be ordered in different textures straight, body wave, loose wave, curly, and deep wave. You will have access to as a distributor the Malaysian hair, Brazilian hair, Peruvian hair and Russian blonde hair. they will last one or three years where proper Maintenance.
6. Hair care tips you should know and your customer should know
 I also give you hair tips on how to take care of your extensions. so that you do get that extended life out of your extensions. So that's another bonus of becoming a distributor of surprise hair .also if the Remy hair you'll be able to get you to know two to four years out of it. because of some process hair is in its raw form and their lasts a little bit longer again. now tips and everything to take care of this hair so that you can get the maximum life out of it. and it's also something that you can reiterate to your specific customers so that they get the hair as well. because a lot of them the life of the hair comes through maintenance. so you want to make sure that your customers know how to take care of the hair as well as you .so I will make sure that you know. so that you can make sure your customers know. so that everybody is happy also when you sign up as a distributor for SurpriseHair.
7.Improve your hair brand
 You'll be able to purchase those sample kits. so as you can test the quality and fill the hair and also be able to show it to your clients. or if you want to use it to decide, if you want to sell hair.
Instagram
Facebook
Tiktok
Website
WhatsApp Group 
you fall in love with the quality another great thing that you'll have access to when you sign up as a distributor for surprise hair is the low wholesale price list which is awesome you. so you'll get the hair the discounted price just for being a distributor.  also, you'll get access to starter pictures of the hair, the different textures and things like. so that you can repurpose them and remark it and market your brand to your customers because right away I want you to be able to hit the ground running. you know I want you to get out there once you'll be able to start as soon as you sign up. so you get started images. so that you can add tags add your brand name and your business theme or add a bunch of fun stuff to the starter pictures. begin to advertise them if you don't have a website you can begin to advertise them on social media.
 You know tips for making your first sale or how to use Facebook .how to market using Instagram about your website.
You'll be able to see all the services that I provide you'll be able to submit order request all from the same website .so when you're out there doing your thing and you got things going on. You know exactly where to go you'll go right to the website. and do all your business
You'll be able to connect with me that way. so those are all the things that you'll get access to as well as the option to purchase a sample kit. so that you can see and feel the quality of there also like I said. I'm moving into business the business.so I am helping you.